Kali Kartoot Ka Parinaam | Mere Sai – Ep 1209 | Full Episode | 30 Aug 2022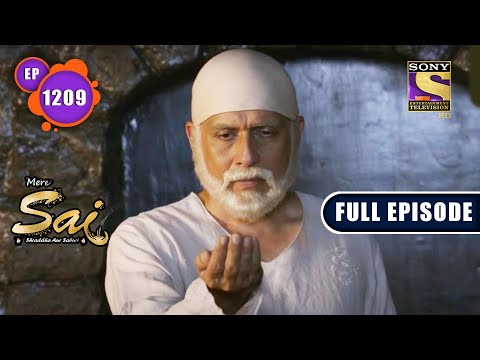 Click here to Subscribe to SET India: https://www.youtube.com/channel/UCpEhnqL0y41EpW2TvWAHD7Q?sub_confirmation=1
Click here to watch full episodes of Mere Sai:
Episode 1209: Kali Kartoot Ka Parinaam
——————————————————————
Suraj's brother and mother reach for Sai's assistance when they think they have no one to turn to. Suraj's brother discloses that their mother is worried sick for her child and hasn't even been able to eat properly. Sai cannot digest this fact and offers her food claiming that her child is responsible for feeding the village so she should also eat. But the mother refuses and this worries Suraj's brother. How will Sai console the worried family? Sai sees a pen in her hand and asks for it. Why? Watch to find out.
Show Name: Mere Sai
Episode: 1209 – 30 August 2022
Cast: Tushar Dalvi, Kishori Godbole, Vaibhav Mangle, Tarun Khanna, Siddhant Karnick, Himanshu Rai, Saurabh Shrikant, Chirag Dave, Sharmila Rajaram.
Producer: Dashami Creations.
#MereSai #मेरेसाईं #SETIndia
About Mere Sai:
————————–
This year marks the 100-year completion of a momentous event of Sai Baba taking Samadhi in Shirdi. In the last 100 years, his cult has multiplied exponentially and his message and teaching have brought solace to millions of his followers across the globe. In this centenary year of his Samadhi, Sony Entertainment Television is proud to present his biopic on television – Mere Sai. Mounted on a lavish scale, this biopic is a highly researched, authentic tale of his journey of life dramatized in an engaging screenplay format. This ambitious project will be produced by one of the most respected Television production houses – Dashami Creations.
Kali Kartoot Ka Parinaam | Mere Sai – Ep 1209 | Full Episode | 30 Aug 2022