Lawmakers grill Facebook over teen mental health concerns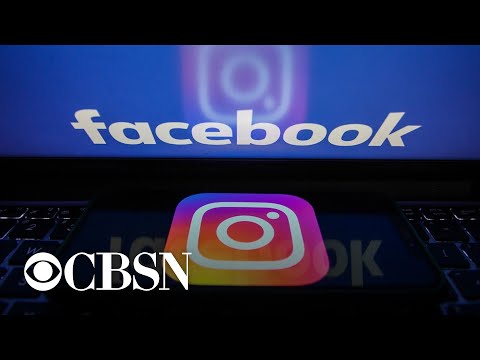 One of Facebook's top executives, Antigone Davis, is testifying before the Senate subcommittee on Consumer Protection, Product Safety, and Data Security on issues including Instagram's impact on the mental health of teenage users. Clinical psychologist Ramani Durvasula, author of "Don't You Know Who I Am?": How to Stay Sane in an Era of Narcissism, Entitlement, and Incivility," joins CBSN to discuss social media and teen mental health.
CBSN is CBS News' 24/7 digital streaming news service featuring live, anchored coverage available for free across all platforms. Launched in November 2014, the service is a premier destination for breaking news and original storytelling from the deep bench of CBS News correspondents and reporters. CBSN features the top stories of the day as well as deep dives into key issues facing the nation and the world. CBSN has also expanded to launch local news streaming services in major markets across the country. CBSN is currently available on CBSNews.com and the CBS News app across more than 20 platforms, as well as the Paramount+ subscription service.
Subscribe to the CBS News YouTube channel: http://youtube.com/cbsnews​
Watch CBSN live: http://cbsn.ws/1PlLpZ7c​
Download the CBS News app: http://cbsn.ws/1Xb1WC8​
Follow CBS News on Instagram: https://www.instagram.com/cbsnews/​
Like CBS News on Facebook: http://facebook.com/cbsnews​
Follow CBS News on Twitter: http://twitter.com/cbsnews​
Subscribe to our newsletters: http://cbsn.ws/1RqHw7T​
Try Paramount+ free: https://bit.ly/2OiW1kZ
For video licensing inquiries, contact: licensing@veritone.com