Haq Se | Season 01| Episode 04 | Rajeev Khandelwal | Surveen Chawla | @Altt_Official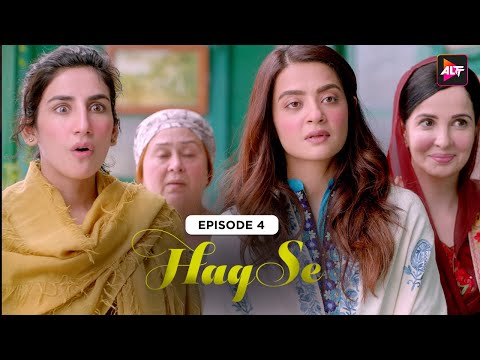 Haq Se is a captivating web series that chronicles the journey of the Mirza sisters – Meher, Jannat, Bano, Amal, and Hajra – as they embark on a tumultuous ride of love, family, and their profession as doctors in the breathtaking town of Kashmir. Despite living in what appears to be a utopian paradise, the sisters' seemingly perfect lives are soon tested by the intricate nature of their relationships and the unforgiving nature of the world they live in. Get ready to be captivated by the stunning beauty of Kashmir as you witness the Mirza sisters' journey in this enthralling web series.
Download our app now – http://bit.ly/ALTBalaji_Download_Now
Subscribe to our YouTube channel to get the latest updates on new Videos: https://www.youtube.com/@Altt_Official
Twitter – https://twitter.com/altt_in
Instagram – https://www.instagram.com/altt.in/
YouTube-https://www.youtube.com/@Altt_Official
Facebook – https://www.facebook.com/altt.in
About ALTT:
ALTT, a subsidiary of Balaji Telefilms Limited, is the Group's foray into the Digital Entertainment space. After conquering television and making a strong mark in films, Balaji Telefilms aims to reach out directly to individual audiences, by providing them with original, exclusive and tailor-made shows, that they can access at their fingertips.
#haqse #altt #haqseseason1